History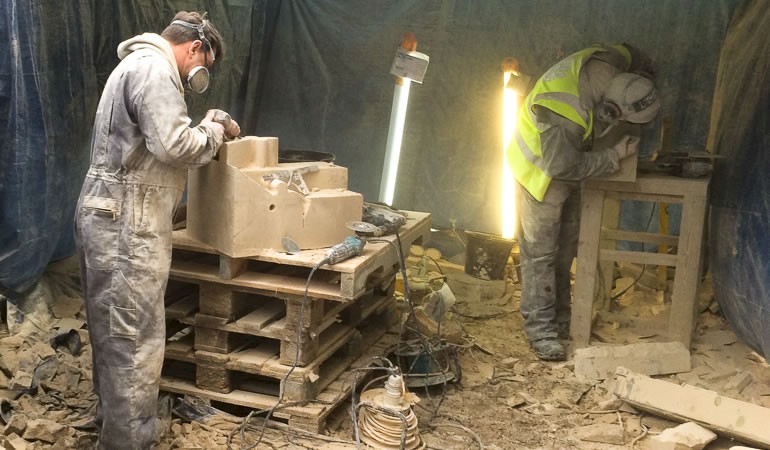 ---
St Mark's Church, Woodcote - early history
St. Mark's was built in response to the rapid urban growth of Woodcote, and the present church was consecrated in 1910, on the site of the previous temporary church built in 1904. At that time the area was still quite rural, roads were unmade, the local gentry hunted their estates, and the tentacles of London were slowly spreading southwards. A century later the church is still ministering to its community.
A Taste of St. Mark's History:
St Mark's had no ordinary beginning. The present building was dedicated in 1910 but the story goes back another seven years, to the establishment of a temporary Iron Church.
The surrounding area then was mainly rural - substantial estates and farmland belonging to what remained of the landed gentry. Hunting and coursing were popular, the mail vans were still horse-drawn, and the London to Brighton stagecoach passed close by.
The local property market was, though, gathering momentum and in 1903 a small group of keen churchmen decided they needed their own church and a formal committee was formed. Early in 1904 the committee was given the choice of two sites, both offered by prominent committee members. The site chosen was on Peak's Hill and on Lady Day 1905, on what is now Church Road, a temporary Iron Church was erected at a cost of about £1000.
The most difficult task the committee tackled was the choice of the first Priest. It was strongly held that St Mark's should be neither 'High' nor 'Low' church, but Evangelical, but some feared that the new priests might want an Anglo-Catholic type service. This 'type of service' issue was to dominate the affairs of St Mark's for many years.
Eventually, from 150 applicants, the Revd Lucius Palmer Smith of St. Margaret's, Streatham Hill was chosen. He proved to be the right man for the job and church life at once began to expand with his energy, not least the task of raising funds for the permanent church. Eventually, the first sod was cut on 7th July 1909, the foundation stone laid on 23rd October, and the new church ready for consecration on 19th November, 1910.
The Revd Lucius Smith remained quietly in command until the end of 1909. As a fund raiser he had been superb, raising money from rich and poor alike. Although St Mark's was conceived as being a church for the upper and middle classes, it was Lucius Palmer Smith who, in 1906, organised a Mission for the poor area of Ellen Road (now Lansdowne Road) where regular services were held from a cart. When he left the parish, it was as a much respected and admired man of God...
Click on the button to read more: